I got called "smart" a lot at school.  It was not usually meant as a compliment, nor as an insult.  It was just the way it was.
My father often commented on how much smarter I was at my age than he was.  I liked it when he said that.  Unfortunately it really didn't mean as much as what you might think.
Being smart is not hard.  Being smart means two things: having a decent memory, and being able to manipulate symbols in a culturally useful way.  Both of these things are relatively easy to practice.
To improve memory one must practice remembering things: facts, trivia, poems, songs, or, as in my childhood experience, bible verses.  To manipulate symbols effectively, one must read, write and speak often enough with appropriate feedback to ingrain the symbols.
Most children without learning difficulties or brain damage are smart.  My boys can rattle off more dinosaur names than David Attenborough.  They can memorise song lyrics after one or two listens.  My five year old can write his name with ease.  They are classically smart for their age, and their grandmother (to my disdain) reminds them to the point of ridiculousness.
But would you call them intelligent?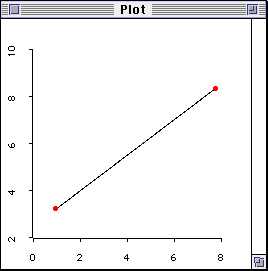 Timothy Leary described the growth of a child's symbol manipulation skills as laryngeal-manual development, referring to the use of the voice and the hands as the primary conductors of symbolism.  Many people use the word intelligence to describe how well a person uses these muscles.
How well a person communicates will certainly limit the quality of the information being transmitted.   However, it's fairly rare that an adult human encounters a situation where he requires intelligence.
Memory and rote learning are usually enough to get us through the day.  Most workplaces these days are the homes of automatons, with systems inserted to prevent thinking.  Schools reward high levels of smartness, but don't often seem to know how to improve intelligence.
True intelligence on the other hand describes the ability to take two ideas or actions, and put them together in a way previously unknown to you.  It is an act of creation, and is usually accompanied by a small "aha!" moment.
…..
What are some examples of intelligent action?
When playing football, you keep putting the ball over the crossbar when taking shots on goal.  You find that your successful shots depend on you placing your left foot next to the ball, and keeping your right foot toe down.  These two bodily movements have now been correlated with successful goal-shooting.  This can be committed to memory to consistently improve your shot.
Einstein drew new correlations between mass and energy, space and time.  He literally imagined himself on a train approaching the speed of light.  This metaphor brought so many previously unconnected points of data together that it changed the future for all of us.
C.L. Sholes found a relationship between the arrangement of letters and typing speed on mechanical typewriters, thus creating the QWERTY typewriter.
Then Shai Coleman decided that QWERTY didn't make any sense in the modern era, as there were no more mechanical typewriter arms to get mangled.  He created Colemak and made typing
Ergonomic and comfortable – Your fingers on QWERTY move 2.2x more than on Colemak. QWERTY has 16x more same hand row jumping than Colemak. There are 35x more words you can type using only the home row on Colemak.
Easy to learn – Allows easy transition from QWERTY. Only 2 keys move between hands.
Fast – Most of the typing is done on the strongest and fastest fingers. Low same-finger ratio.
He recognised the redundancy of QWERTY and created a new interface to reflect that realisation.
…..
Intelligence is a skill.  Like all skills, we can improve our intelligence through improving the quality and increasing the quantity of the experiences we have.
These experiences create patterns from which future choices can be made, known as engrams.
Wikipedia definition of engram:
Engrams are a hypothetical means by which memory traces are stored as biophysical or biochemical changes in the brain (and other neural tissue) in response to external stimuli.
In other words, engrams are patterns that have been wired into your biology through consistent use.
Why are old men often so creative when it comes to problem solving?  They have a huge number of engrams to draw upon to derive solutions.  Although a hypothetical idea, I find engrams a useful metaphor for increasing intelligence.